Author: Livio
Game: Minecraft
Date: Tuesday, June 28, 2011 - 12:22 am
Part of the Series: First Interguild Minecraft Server

Description:


Beach. You can see the volleyball net and "Frank's Hot Dogs, Burgers, & Drinks" in the right. You can also see a lifegaurd stand on the top center.



The Lemonade Hut and the Silver Squid Seafood Restaurant:



From right to left: the Silver Squid Seafood Restaurant, the restrooms, the Pizza Shack, the Burrito Bar, Lightown Souvenirs, and Super Cold Ice Cream shop.



Epic Wonders Clothing Store: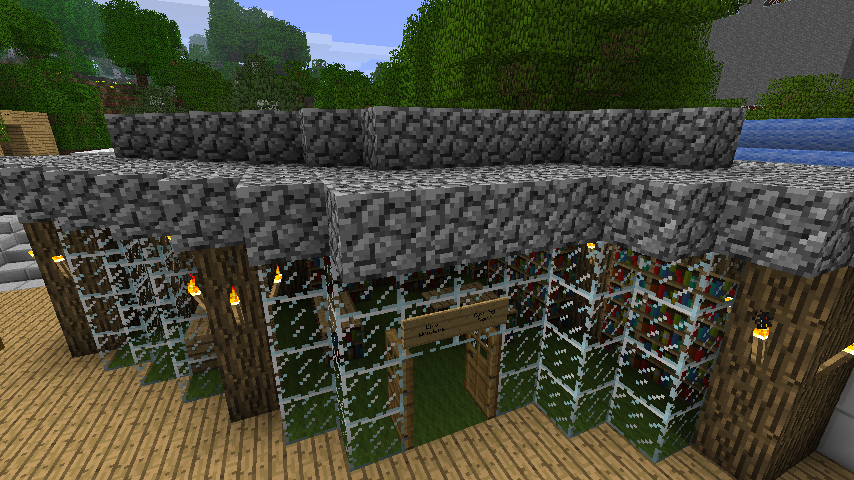 Boardwalk entrance and Cotton Candy booth:

User Rating:
(Log in to rate)
Level Code:
User Comments (1)
Shavey Dave

Age: 21
Karma: 29
Posts: 1702
Gender:

Male


Location: UK
pm | email


This pretty cool maybe one of the coolest things in Lightown? I don't know, anyway it's very cool




---





« Forum Index < The Minecraft Board

In order to post in the forums, you must be logged into your account.
Click here to login.