Authors: atvelonis, Mymop
Game: Minecraft
Date: Sunday, January 11, 2015 - 2:51 pm



Description:
Mymop and I decided that Different needed a new farm, so we built one. We picked a location near the southwestern border, near enough to the Southern Ocean that food could be transported via boat to the various cities on Different. There's also a farmhouse that goes along with the farm.

We even added a doorbell.


An image of the wheat fields.


A shot of the potatoes (left) and carrots (center) on the farm.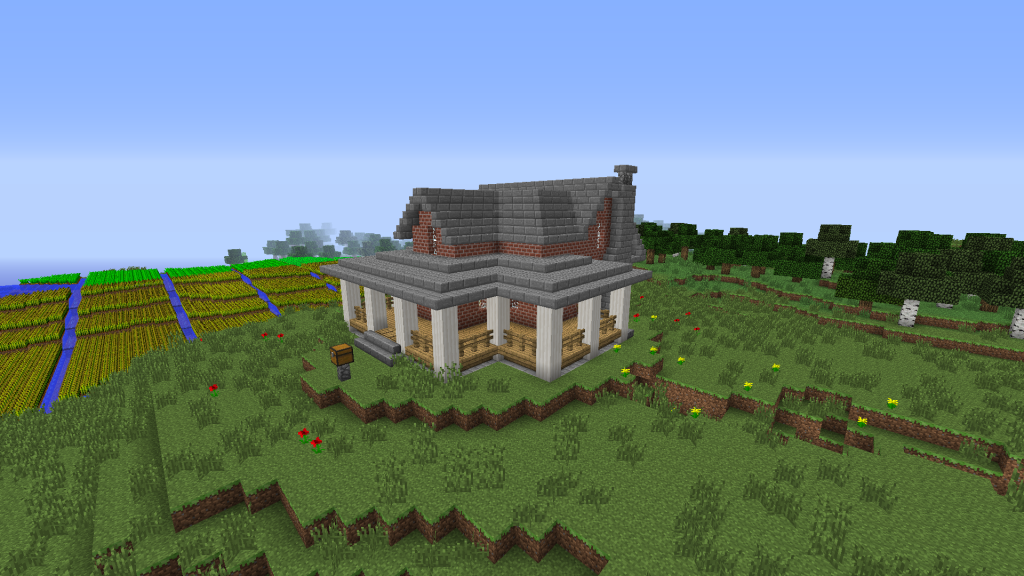 The exterior of the farmhouse.


What you have all been waiting for... The doorbell! It's impossible to make a doorbell in Minecraft that's actually adjacent to the door yet does not open it upon ringing; our alternative was to add a pressure plate-activated double chime. Yes, it's a double chime. When activated it sounds like, "DING DONG", like a doorbell. We did decorate the interior too I just didn't feel like posting another five pictures or whatever.

So yeah, sorry about not posting any levels for eight months. Lucky for you guys, another one is coming soon... Late February, or maybe March if I'm lazy.

User Rating:

(Log in to rate)
Level Code:
User Comments (2)
Quirvy
  

Karma: 655
Posts: 7739
Gender:

Male


pm |

email




Although relatively simple/small, I think this was very well done. I like the modest design, and I think that the farm (crops) area looks really cool, as well as the river/stream leading out from the farm




---


spooky secret
Darvince
sea level change

Age: 20
Karma: 107
Posts: 2043
Gender:

Female


Location: The Nuclear Era
pm | email


Wow such amazing contour farms, I'd really appreciate it if I could see it in person. I really like the countour farm design, but it's a bit remote, don't you think? We should build everything on top of Spawn City, building a layer on top of the city and then putting more buildings there, I don't like walking.




---

"Time is a circuit, not a line; cybernetics instantiates templexity."



« Forum Index < The Minecraft Board

In order to post in the forums, you must be logged into your account.
Click here to login.